LATEST NEWS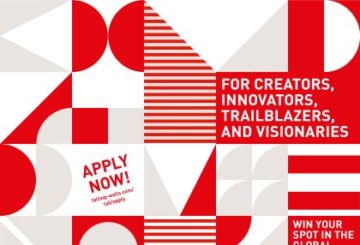 Falling Walls in partnership with NACOSTI and TCC Africa are hosting Falling Walls Lab, Nairobi, which, will be done via Facebook Live on 25 September at 10:00AM EAT.
Falling Walls Lab is an international forum for the next generation of early career innovators, trailblazers, creators and visionaries. Its aim is to promote exceptional ideas and connect promising scientists and entrepreneurs from all fields on a global level. Participants, also known as Labsters, are given the opportunity to present their research, business model, or initiative of peers, a high –calibre jury from academia and business, and the general public –in just 3 minutes
Nominations are accepted in any of the ten categories:
(1) Life Sciences,
(2) Physical Sciences,
(3) Engineering and Technology,
(4) Social Sciences and the Humanities,
(5) Science in the Arts,
(6) Digital Education,
(7) Science and Innovation Management
(8) Emerging Talents
(9) Science Start-ups
(10) Science Engagement
Please go to this link https://falling-walls.com/lab/apply/nairobi-online-lab/ and apply.
This event is only eligible to Kenyans.
Deadline for the application is 15 September.
(more…)
Read More ⟶